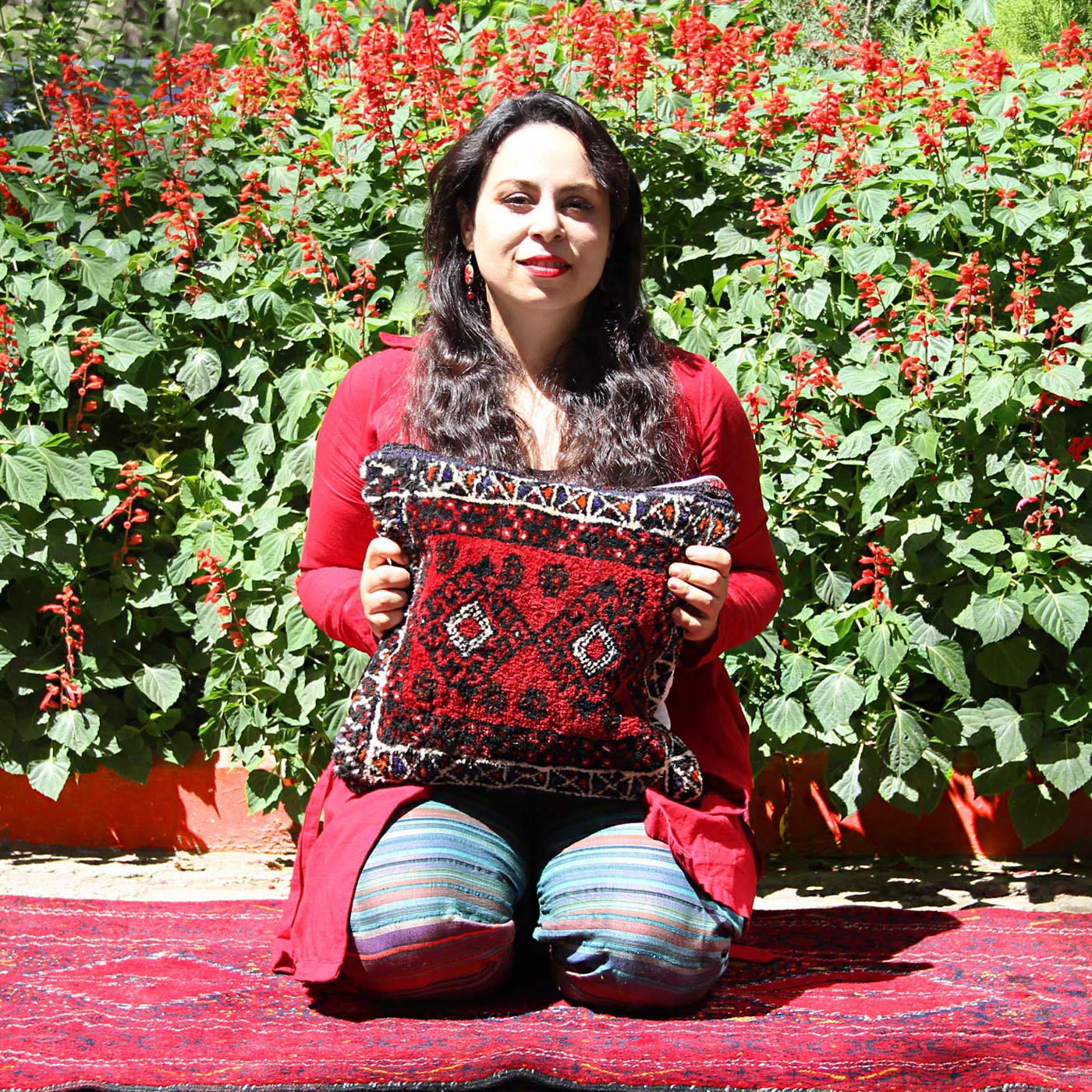 Hello! My name is Sahar. I studied Bachelor and Master of Industrial design in the Azad University of Tehran and Master of Interior Architecture in Gerrit Rietveld Academy in Amsterdam.
In 2017 I decided to turn my passion for original ethnic Persian art into a family business.
I travel to far away and unknown places to collect the best ethnic handicrafts made by the last generation of artists that are being forgotten. While doing that, I try to do research and promote the knowledge.
I love turning Persian tribal, nomadic and ethnic artworks into home decor products and your homes into art galleries!
I have learned a lot from our local artists who make our products and I believe in honesty, originality, adequacy, and contentment in what I do.
I love colors, especially red! I love animals and kind people!